We figured it was about time our Before, During & After project summary featured a property based in our home county of Monaghan. No strangers to attack by those in red, in this instance our client's property had become overrun by red algae. To remove the algae, a specialised Façade Cleaning treatment was carried out by the team.
Before
It was clear to Stephen and Harry from the outset that a high performance cleaner would need to be used in order to remove the red algae; a form of organic and microbiological contaminant, from the plaster finish.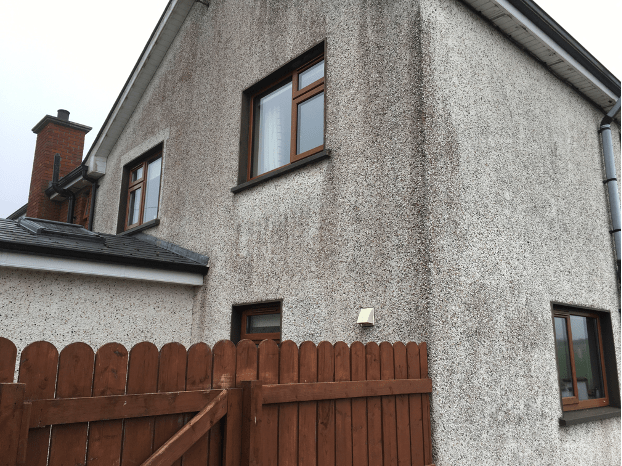 During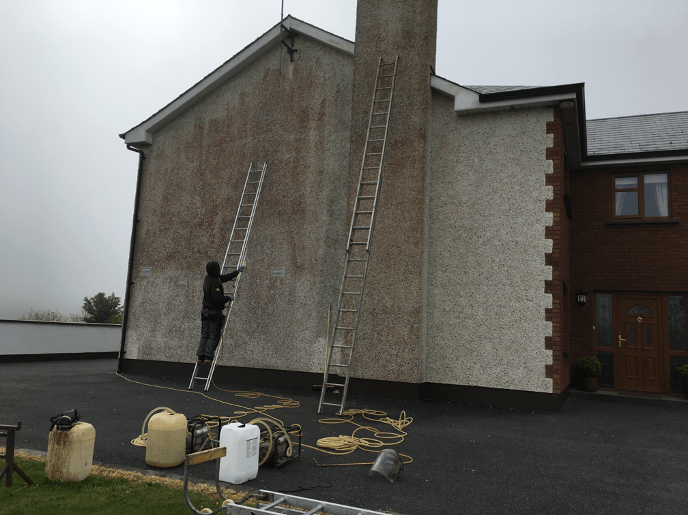 The products the team use for façade cleaning and restoration projects are free from harmful solvents, acids and caustic soda. This means no damage is inflicted on the cement in the plaster finish. Our solutions help the fabric of the building to 'breath' whilst also reducing the impact of further pollution hazards. The use of unsuitable cleaning methods can irreversibly damage the façade of a building.
After
After being left on the wall for a short period of time, the specialised façade cleaning product was neutralised by water. The end result was a home that was given an almost unrecognisable face lift.
You can find out more about our specialist façade cleaning treatments by visiting our website or getting in touch! Our cleaning services are by no means limited to exterior surfaces, with many of our clients contracting us to undertake projects inside homes and offices.