For the latest edition of our Before, During & After project summary, we are back in the west of Ireland. This time its county Sligo. The home of W.B. Yeats and sadly for our customer, the home to Dry Rot too. Read on to find out how one of our specialist Dry Rot repair treatments solved the issue.
Before
The carrier beam in question was tasked with shouldering the weight of the front wall of this two storey building. Unfortunately, dry rot had seeped into the beam as a direct result of rainwater leaking from a gutter down pipe. Consequently, the beam was no longer structurally sound and thus was in need of urgent replacement.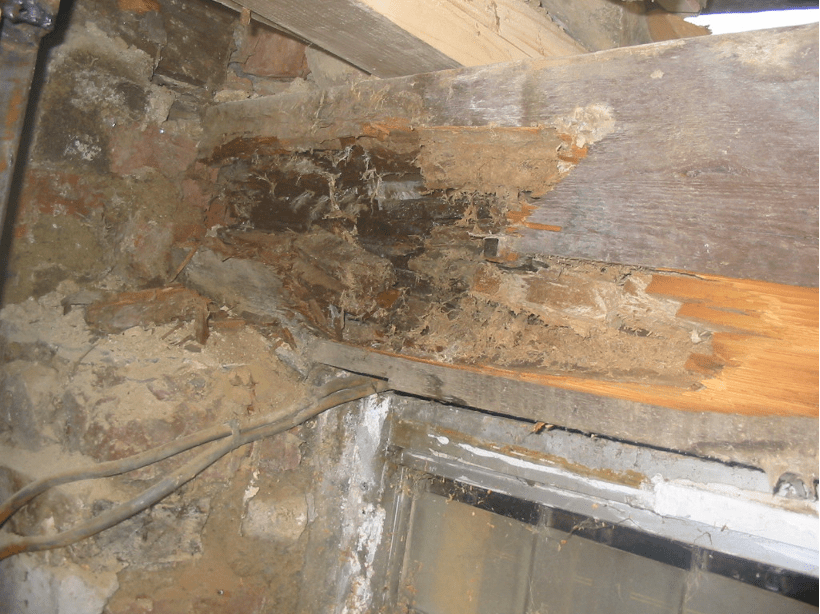 During
One would assume that the straightforward remedy would have involved removing the beam and replacing it with a new 'treated beam'. However, this solution would have required the cordoning off of the footpath directly in front of the property, in order to allow for the erection of props on the footpath to 'carry' the aforementioned front wall whilst the beam was being removed and steel RSJ girders were put in place. The Sligo county council voted against this plan sighting the proximity of a nearby school and the constant use of the footpath by parents and children.
In response, the team came up with an innovative solution. Using the tried and tested Timber Repair System, Stephen and Harry were able to position external props close enough to the front wall of the property that passersby were able to use the footpath as normal for the duration of the repair works. This allowed the team to get down to the business of treating the affected beam end. Once three horizontal slots were cut into the beam, the new beam end was carefully fitted.
After
Following this, the carrier beam bearing the weight of the front room was once more structurally sound and secure.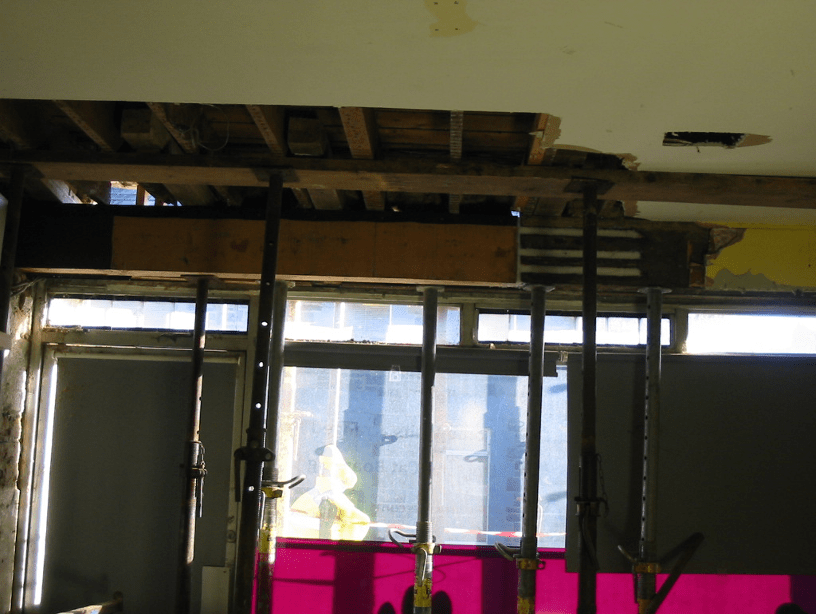 To find out more about our tailored dry rot repair treatments, please visit our website or get in touch!