The façade, or the face of a building, plays a major role in its appearance and visual impact.
Brick & Stonework Cleaning
To start with, Brick and Stonework cleaning must be carried out with great care. The masonry (brick or stone) can be irreversibly damaged by inadequate cleaning, repairs, replacement or re-pointing. A careful cleaning process greatly enhances the appearance of Brick and Stonework. Preserving the appearance and character of the building.
During the cleaning process, we treat all freshly cleaned brick and stonework with a clear masonry water repellent sealer. This allows the fabric of the building to breath whilst also reducing the impact of further pollution hazards.
Our cleaning services are by no means limited to exterior surfaces, with many of our clients contracting us to undertake projects on interior stonework. Particularly in relation to the restoration of historic buildings. We use a state of the art Rotec whirl jet system to undertake a low pressure, gentle treatment of sensitive surfaces.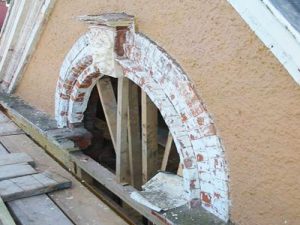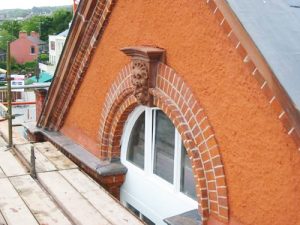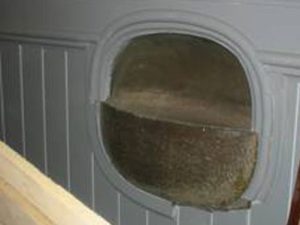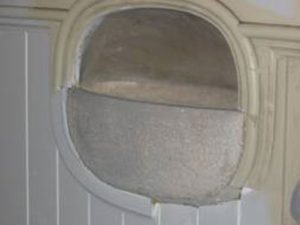 Types of Soiling
There are many different types of soiling that can affect brick and stonework:
Vegetation can grow on the surface of any damp masonry. Organic growths can be removed by applying a biocide. However, they will usually die naturally if the source of the moisture is eliminated.
Metal stains from corroding steelwork can be particularly difficult to remove successfully. Primarily because of the oxidisation created during the rust process.
Graffiti removal typically requires the use of solvent paint removers combined with the use of a soft abrasive cleaning.
Chemical deposits such as calcium sulphate or black gypsum crusts are caused by atmospheric pollution. They are visually displeasing and in extreme cases can lead to a deterioration of the masonry itself.
We can breath new life into your interior & exterior Brick & Stonework surfaces by using our professional Cleaning & Repair Treatments.
Brick & Stonework Restoration & Repair
The restoration of Brick and Stonework is split between re-pointing the affected structure or replacing it. In both cases, only compatible materials that compliment the original fabric of the building are used.
Furthermore, Re-pointing should only be carried out when the existing pointing has failed and where water penetration has occurred. It is crucial that the correct style of pointing is used alongside specialist materials. The use of inappropriate joint finishes or mortars can seriously alter the appearance of a historic building, detract from its original character, and can result in accelerated decay of the stone over time.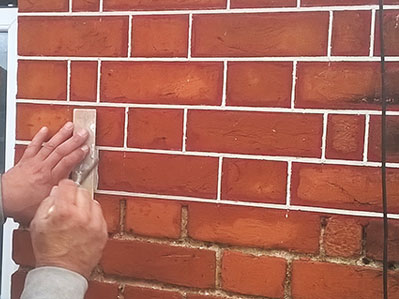 For more information on our Façade & Masonry cleaning or restoration services, please Contact Us today!
Phone: +353 42 974 1495
Mobile: +353 87 243 2564
Email: info@mcguinness.ie